What is awesome about banana bread? It is very fast and easy to make, tastes great and you don't have to throw away those bananas that you forgot to eat last week :). Oh and forget about butter spread, works best with Nutella and a glass of warm milk. Enjoy!
This is not going to take that long to prepare, so you might want to preheat your oven to 350° F / 175° C right from the start. Mash your bananas and then add all your ingredients except flour to a medium size bowl and mix well.
When everything is well incorporated add the flour and continue mixing. You can actually use a fork to mix this thing and when you get to this consistency it is time to go to the next step.
At this point you are basically done, easy eh? You only need to grease your bread pan and pour the batter inside like you see in my picture. ;)
Bake it for 45 minutes to one hour and do the toothpick test ;)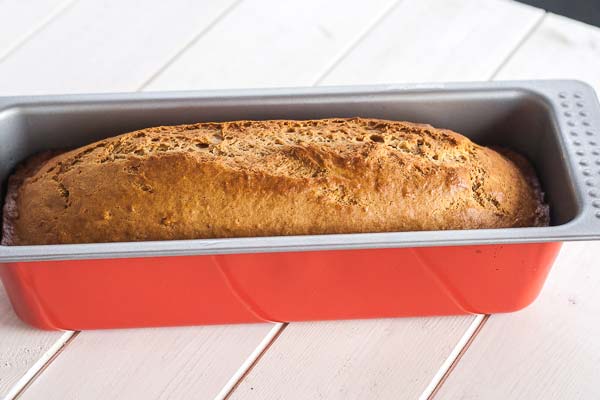 Cool for few minutes inside the pan, then place it on a wire rack and let it cool down completely.
Ingredients
1 cup Sugar, half white, half brown
â…" cup Butter, softened
3 Ripe Bananas
2 Eggs
1 tsp Baking Soda
1 tsp Baking Powder
2 cups Flour, all purpose
1 tsp Vanilla Extract
1 tsp Cinnamon
¼ cup Sour Cream
pinch of Salt
Preparation Instructions
Preheat oven to 350° F / 175°.
Mash the bananas then add all other ingredients except flour and mix well for few minutes.
Now you may add the flour and continue mixing until all is well incorporated
Pour the batter in a greased bread pan.
Bake for 45 minutes to an hour, or until you insert a toothpick in the center and it comes out clean.
Let it cool inside the pan for few minutes then complete cooling on a wire rack.